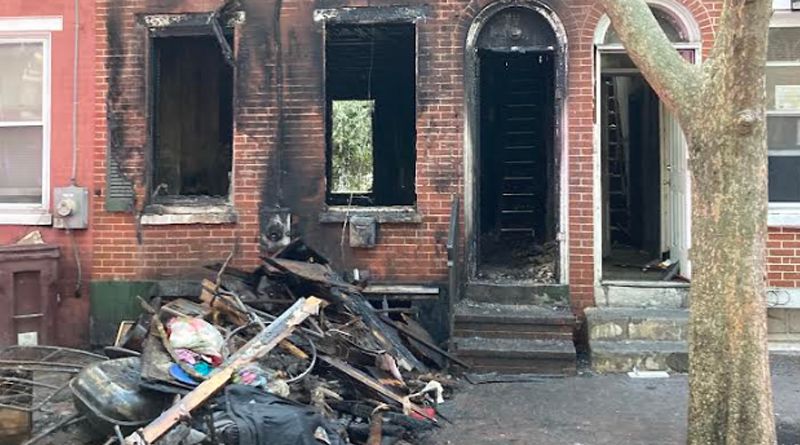 Two people perish in Wilmington House fire Tuesday morning, two firefighters injured – State's First Update
On Tuesday, September 21, 2021 at 12:20 a.m., Wilmington firefighters were alerted to a residential structure fire at 1010 Clifford Brown Walk, according to Wilmington Fire Department spokesperson Captain Matthew Marsella.
Marsella said fire departments arrived at the scene to find a fire on the first floor of a two-story dwelling in the middle of a row. Upon arrival, the units encountered heavy fire throughout the first floor and were made aware of the subjects trapped on the second floor.
Teams made a first attempt through the front door to reach victims trapped by the interior stairs, but fire conditions degraded the stairs, rendering them unusable. Members were able to access the second floor via an outside ground ladder and were able to find two victims in the front bedroom. The fire conditions on the first and second floors slowed down the rescue operations and the subjects were declared dead on the spot.
Three residents were able to escape the blaze before firefighters arrived and were uninjured. The fire spread to the attic and roof of 1008 Clifford Brown Walk, but its spread was prevented by aggressive ventilation and a fire attack by the ladder and engine crews. Currently, five residents are receiving housing assistance through the American Red Cross.
Two firefighters were injured in the house fire, but were treated and released from the hospital. The Wilmington Fire Marshal's Office is currently investigating the cause and origin of the fire. The identities of the deceased are not being disclosed at this time, pending notification of the next of kin, Marsella said.