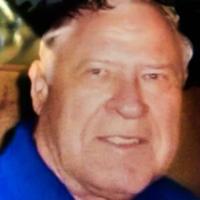 LeRoy Ruppert | Death notice | norfolkdailynews.com
Private services for LeRoy M. Ruppert, 85, will be at a later date. LeRoy Ruppert died on Tuesday, November 9, 2021 in Sun City West, Arizona, after a long illness.
1936-2021
He was born in Newman Grove on March 7, 1936, son of Matthias V. and Agnes (Jazwieck) Ruppert. LeRoy grew up on the family farm near Madison and graduated from Madison High School in 1955. He then went to business school as a diesel mechanic and spent two years in the military, stationed in Germany. .
LeRoy married his beloved wife, Elaine (Stammer) Ruppert on November 4, 1978, and worked in his trade until 1994. He then traveled with his wife and enjoyed life. He was a proud member of the Elks and the American Legion.
LeRoy will be remembered by survivors, including his wife Elaine; stepson Greg Stammer (spouse Janet); three grandchildren, Zachery Stammer (spouse Peyton) and Rebecca Galarza of Lincoln and Audray Jo Stammer of Valley; nine great-grandchildren; three brothers, Bernard (Pat) of Madison, Matthew (Diana) of New Smyrna Beach, Florida, James (Laura) of Norfolk; and three sisters, Delores (Dennis) Hoffman of Plainview, Darlene Flesner and Theresa Herchenbach of Norfolk.
LeRoy was predeceased by his parents, Matt and Agnes Ruppert; one brother, Francis (Cyndi); and a stepson, Kelly Stammer.