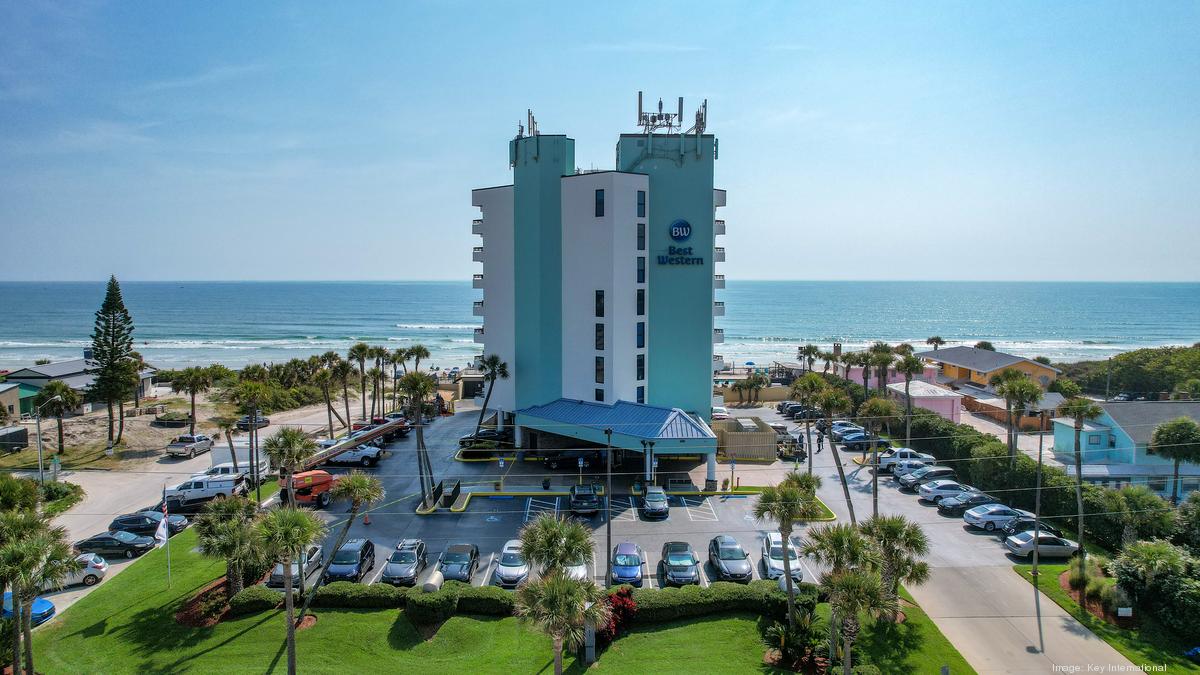 Key International buys the Best Western New Smyrna Beach Hotel & Suites
Miami-based Key International, a global real estate development and investment firm, has purchased the Best Western New Smyrna Beach Hotel & Suites for $18.7 million.
Additionally, the Dothan, Alabama-based hotel management company LBA Hospitality will lead the operations of the hotel.
Located on New Smyrna Beach at 1401 S. Atlantic Ave., the beachfront property is near other top tourist destinations, including Orlando and Cape Canaveral. It has a market value of $6 million, according to the Volusia County Real Estate Appraiser website.
The eight-story, 101-room, 65,000-square-foot hotel has updated amenities, including a pool with an outdoor sundeck, restaurant, and fitness center. The rooms have a kitchenette as well as a balcony with stunning views of the Atlantic Ocean.
"We are seeing continued demand for beachfront hospitality offerings as Florida continues to benefit from growing demand," Key International chief investment officer Michael Vassilaros said in a prepared statement.
This latest acquisition joins Key International's first hotel development, The Hampton Inn New Smyrna Beach.
Key International has developed and invested in beachfront hotel properties around the world. In Florida, its hotel portfolio includes properties in Jacksonville Beach, St. Augustine Beach and Miami, among others. Key International manages over $1.5 billion in assets through its current hotel portfolio of over 3,000 hotel units.
Last year saw a record $50 billion in hotel deals closed nationwide, according to CoStar Group Inc. (Nasdaq: CSGP) — and it looks likely that 2022 will be another robust year. More than $12.5 billion in hotel properties sold in the first quarter — the best opening quarter since 2016, according to CoStar.