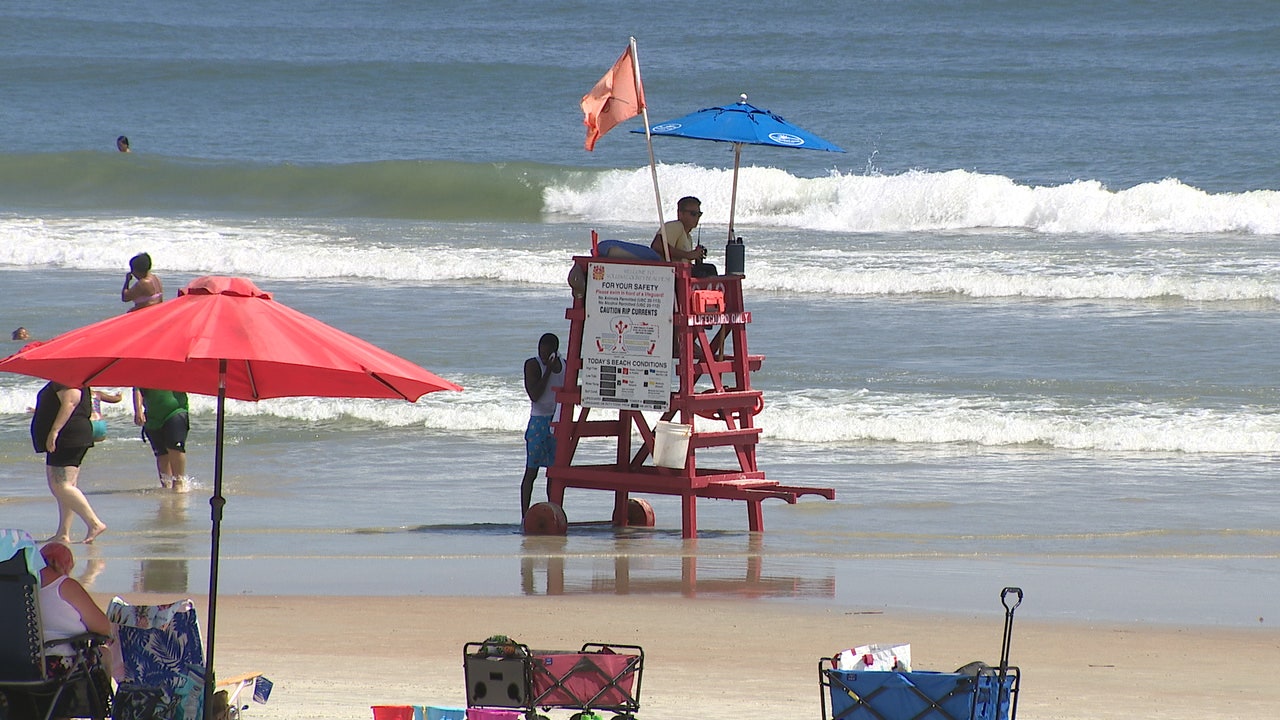 Good weather draws large crowds to Florida beaches for Labor Day holiday
NEW SMYRNA BEACH, Florida. – People filled the beaches of Volusia County as Labor Day marked the unofficial end of summer.
"So we just hang out at the beach with the boys and let them get out of the house and away from the computers for a little while," Kimberly Purdue said.
Beach Safety reports dangerous rip current conditions for the weekend, saving 14 people on Sunday. The agency said it had expected the fine weather to draw crowds.
"We have been at capacity in most central areas of the beach and all of our off-beach car parks are also at capacity," Captain Tamara Malphurs said.
Businesses like Crabby Joe's Deck and Grill were grateful the weather cooperated.
"We see a lot of people going out, a lot of families enjoying the sun, the pier, the ocean, everything we have to offer," said general manager Nicole Devane.
The popular Shores restaurant is wrapping up a busy summer, a welcome change from the unpredictability of the past few years.
"I mean over the last two years, I mean obviously everything has been so different with COVID, it's just changed everyone's perspective on restaurants and stuff, but now I think it's leveling off so," assistant manager Michael Luttrell said.