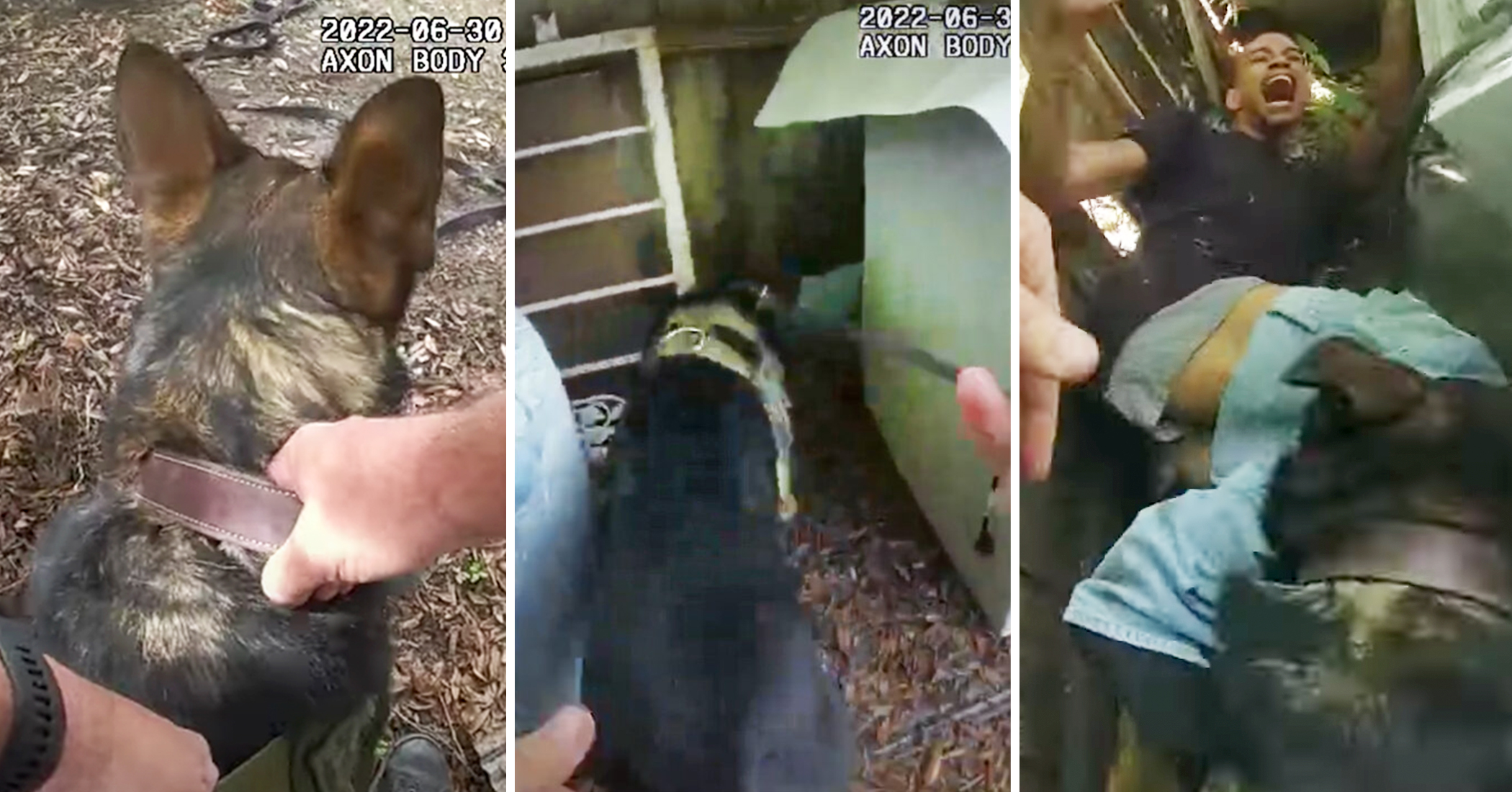 Florida's K9 unit and deputy track violent murder and carjacking suspect, marking first dog arrest
A K-9 officer and Volusia County Sheriff's Deputy successfully tracked down and apprehended a violent suspect in a carjacking that left one person dead.
Recently, 22-year-old Nassan Bacon was seen at a New Smyrna Beach gun shop buying a 60-round magazine for an AK-47.
Bacon already had charges pending for a May 22 carjacking/murder of DeLand, a statement from the Volusia County Sheriff said. Charges of grievous bodily harm with a firearm and aggravated assault with a firearm were also pending.
On June 30, Volusia County detectives and officers spotted Bacon in New Smyrna Beach in a vehicle with two other people on Dimmick Street. Law enforcement formed a perimeter and moved in to arrest the suspect. Unable to get out of the perimeter, Bacon fled on foot and hid in a yard behind a house on Palm Street.
Deputy Whitson, with his new K-9 Red unit, pursued the suspect and found Bacon hiding behind a washer, dryer, and other junk in the yard.
With Red's help, officers took Bacon into custody. He was treated for a bite wound at the scene. The other two individuals were found with concealed firearms and charged accordingly.
Bodycam footage captured Red and Deputy Whitson's encounter with the suspect. The K-9 unit is seen quickly locating Bacon and helping to mitigate the situation as the officers close in, guns drawn.
(Courtesy of Volusia County)
The arrest marks a major milestone: Red's first arrest of a suspect since replacing Deputy Whitson's former K-9 partner, Endo.
On July 1, Bacon and two other suspects, John Torres, 22, and Isaiah Thomas, 21, were charged with first-degree murder in the May 22 fatal carjacking at Florida Tech College at 1199 S. Woodland Boulevard. , DeLand, where one man was shot and later died of his injuries.
Torres and Thomas were already in Volusia County Jail for an attempted carjacking at a Walmart on N. Woodland Boulevard in DeLand.
Other charges and arrests are still pending in this case. The investigation is active and ongoing. Anyone with information should contact the DeLand Police Department's Criminal Investigations Division at 386-626-7400 or tip the DeLand Police Department's Crime Watch portal.
Share your stories with us at [email protected], and keep getting your daily dose of inspiration by signing up to the Inspired newsletter at TheEpochTimes.com/newsletter