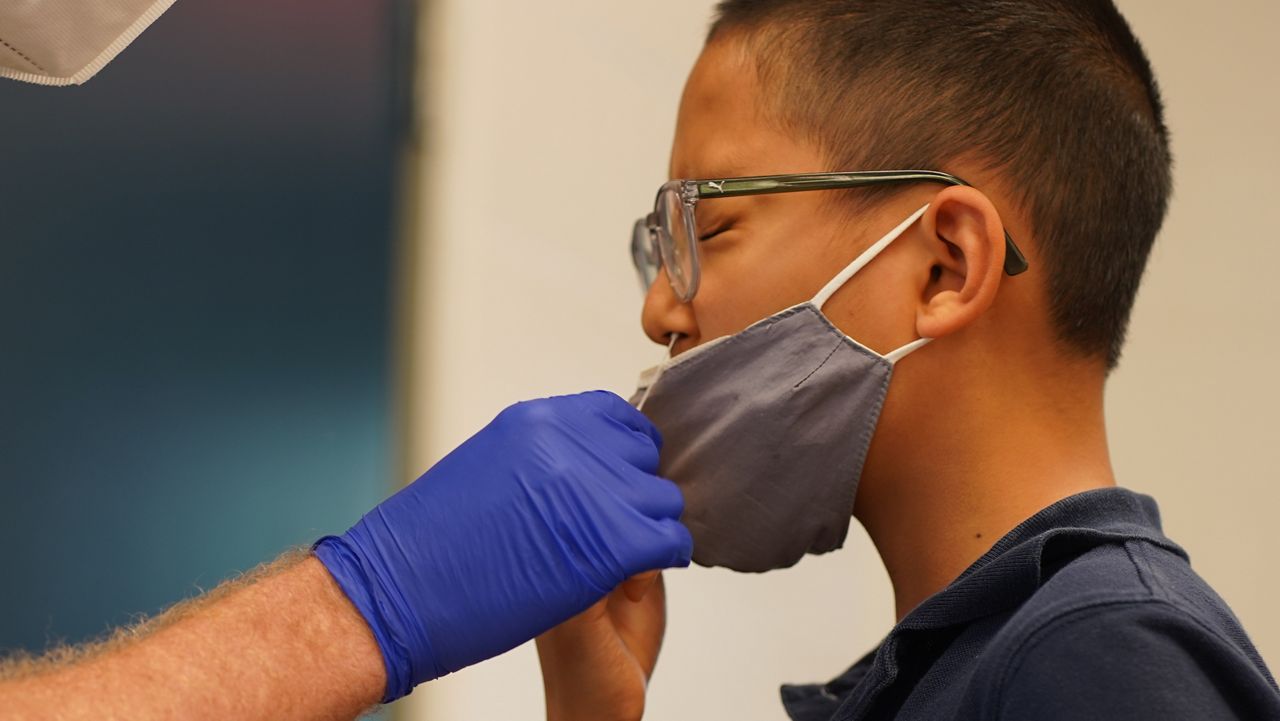 Demand for COVID testing remains high in central Florida
SEMINOLE COUNTY, Florida – Demand for coronavirus testing continues to rise in central Florida as the new year approaches and as Florida ends 2021 with a record number of cases.
The state reported 58,000 cases as of Thursday, according to the Centers for Disease Control and Prevention.
---
What would you like to know
CDC: 58,000 new cases for Wednesday and revised its tally to add thousands of cases to the daily tally of the previous days, setting new pandemic records
Demand for testing remains high in central Florida
LIVE COVID-19 UPDATES: What you need to know in Central Florida
---
Meanwhile, a number of Central Florida County-run test sites are closed for the New Year's holidays after reaching capacity on a daily basis.
Seminole County's appointment-only test sites at Red Bug Lake Park in Casselberry and Seminole State College's Oviedo Campus are open Friday but full. Those interested are encouraged to visit the dating portal in case someone cancels.
All drive-thru sites operated by Orange County are closed on Fridays and Saturdays.
Seminole County on Wednesday distributed nearly 11,000 home kits with federal grants to meet demand.
"We are anticipating a very busy weekend as people travel this weekend," Seminole County Emergency Operations Director Alan Harris said Tuesday.
ADDITIONAL TEST SITES
It is also expected to be a busy day for testing at the City Gym in New Smyrna Beach.
They are open on Friday.
City Gym is normally open for testing from 8:00 a.m. to 6:00 p.m. Monday through Friday, but today they will close at 2:00 p.m.