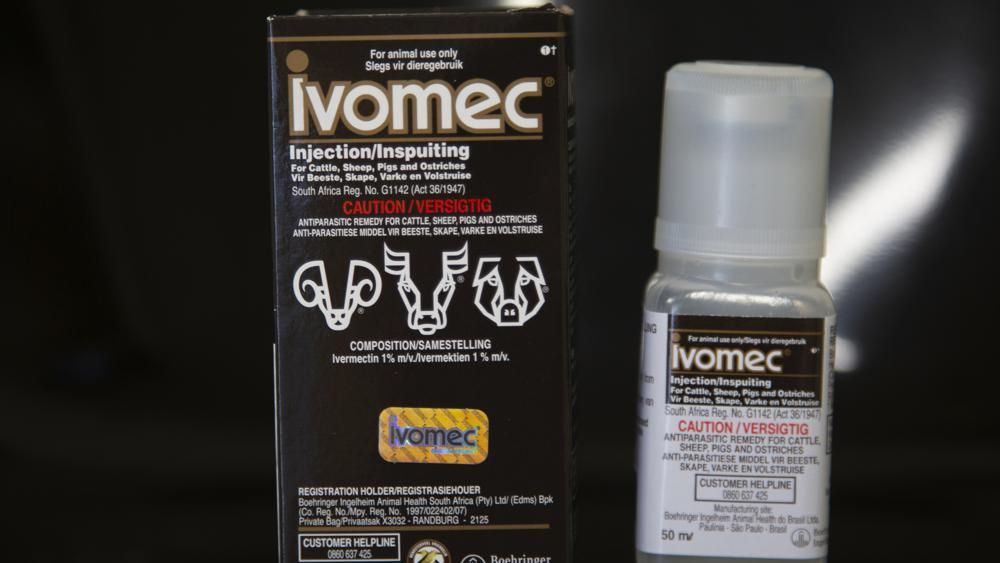 Court rules hospital cannot be forced to use ivermectin
FORT WORTH, Texas – The Texas Second Court of Appeals in Fort Worth ruled Thursday that a hospital cannot be forced to administer ivermectin to a COVID-19 patient.
According to court documents, Jason Jones, 48, who is a Tarrant County law enforcement officer, was hospitalized after testing positive for COVID-19 in September. While no longer with the virus, he suffered a collapsed lung and was placed in a induced coma and on a ventilator on October 7.
Jones was hospitalized at Texas Health Hughley Hospital in Fort Worth.
Court documents further indicate that Jones' wife Erin Jones asked the hospital to administer ivermectin, which is typically used to kill parasitic worms, to her husband. She did so after seeing Dr Mary Talley Bowden, a doctor who is not affiliated with the hospital and who had her privileges suspended by the Methodist Hospital in Houston after spreading false allegations about COVID-19 on social networks.
Dr Bowden, who, among other things, touted ivermectin as a viable COVID-19 treatment and said approved vaccines are not effective, has since resigned from Houston Methodist.
Bowden prescribed the drug to Jason Jones, but Texas Health Hughely refused to administer it, prompting Erin Jones to file a complaint.
"But judges are not doctors. We do not have the power to decide whether a particular drug should be administered or whether a particular physician should be granted the privileges of intensive care, "wrote Chief Justice Bonnie Sudderth in her opinion. "Our role is to interpret and apply the law as it is written. While we may sympathize with a woman's desire to try anything and everything to save her husband, we are bound by the law, and the law in this case does not allow judicial intervention. Just as we cannot legislate on the bench, we cannot practice medicine on the bench. Therefore, we cancel the temporary injunction of the court of first instance.
The United States Food and Drug Administration has approved ivermectin in humans and animals for certain parasitic worms and for head lice and skin conditions. The FDA has not approved its use in the treatment or prevention of COVID-19 in humans.
"The use of any treatment for COVID-19 that is not approved or cleared by the FDA, unless it is part of a clinical trial, can cause serious harm," the FDA said in a drug warning.
The Associated Press contributed to this report.