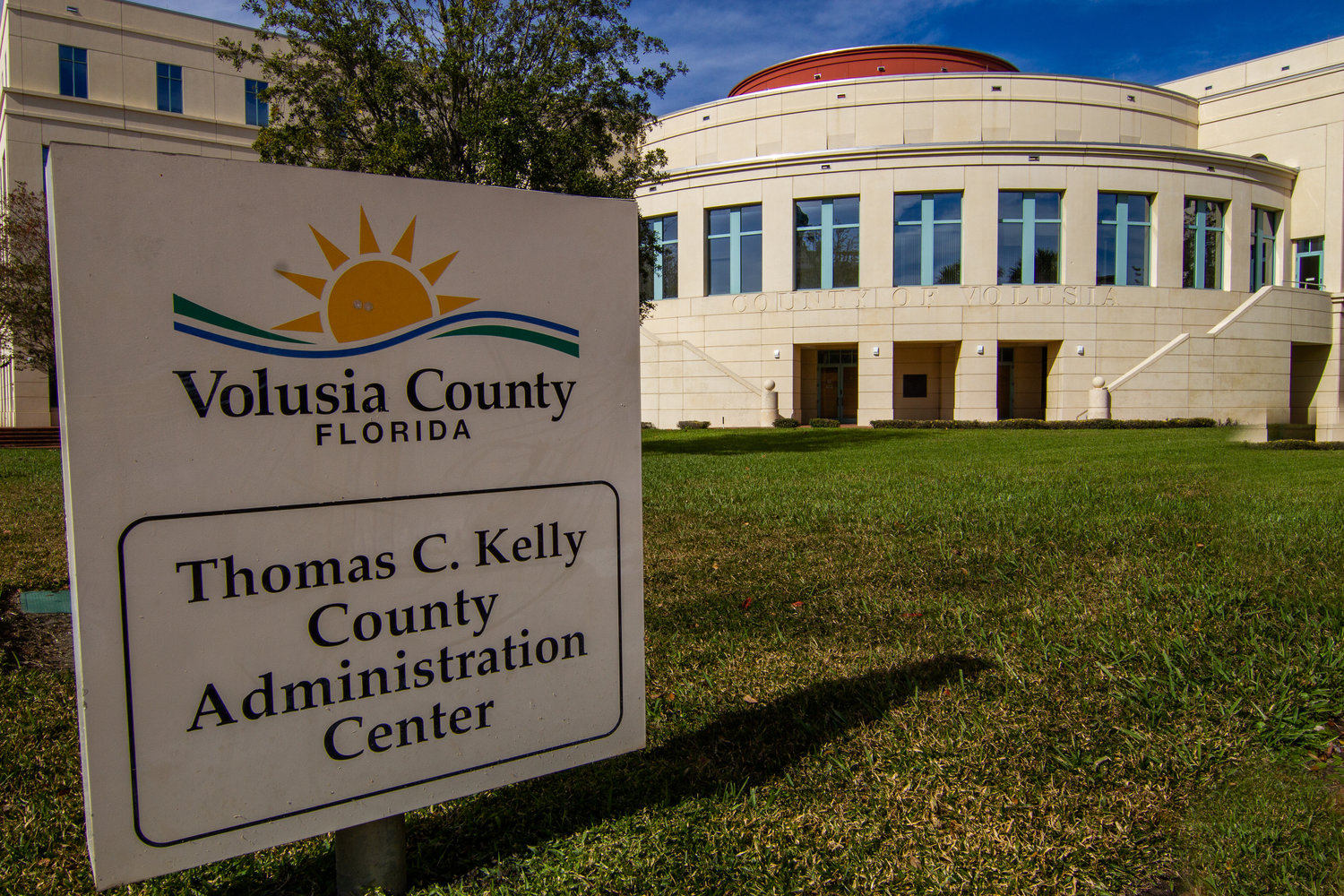 Affordable Housing, Opioid Bylaw and Domestic Violence Grant Discussed at Council Meeting | WNDB
Sean Mooney
DeLand, Florida – It was a busy meeting for the Volusia County Council, with topics ranging from affordable housing to opioid colonies to a $240,000 deal with a local domestic violence shelter.
FAITH Calls for an Affordable Housing Fund
Members of the FAITH organization spoke at the Volusia County Council meeting on Tuesday (April 3) and demanded action to bring affordable housing to the county. Specifically, FAITH members are calling on council to establish a housing trust fund. The group gauged interest with a petition and reportedly got more than 1,200 signatures calling for the fund.
Ben Collins is a former pastor, the elected chairman of the Main Street DeLand Board of Directors and a member of FAITH. He addressed the council on behalf of FAITH and highlighted the importance of affordable housing when speaking about the county's First Step Shelter, which is supposed to help people transition into shelter after homelessness. He says some residents are ready to move but have nowhere to go.
"There are First Step Shelter residents right now who are willing to move out and who can't because there is no housing," Collins said.
FAITH has often lobbied for affordable housing in Volusia County and gauges interest through petitions and meetings. According to Collins, the group got more than 1,200 signatures in its latest round of petitions. If that wasn't enough, he says the group saw more than 1,100 residents turn out at their last annual action meeting.
"We would have liked the whole council to be there to see the public support that very clearly exists for this housing trust fund," Collins said.
Jackie Mole is also a member of FAITH who spoke to Volusia County Council. He supports the fund and asked council to find a source of funding that will not raise taxes.
"Let me repeat it, would it be not raise taxes on ordinary citizens," Mole said.
Volusia could see more than $34 million from opioid settlements
Volusia County is poised to win a big chunk of change once the county settles a number of pending lawsuits against opioid manufacturers and pharmacies.
The most recent settlements came after manufacturers Allergan and Teva, and CVS Pharmacy settled with the state of Florida. Volusia County Attorney Arthur Graham told council the money would go into two funds: one fund that the county could specifically tap into and another for the county's opioid task force.
In total, Volusia is expected to receive over $34 million over the next 18 years. But with more cases still pending, Volusia could make more money, according to Graham. This is because of ongoing litigation with Perdue Pharma, which could contribute to Volusia's share of the settlement. Walmart and Walgreens are also bound by ongoing litigation the two companies have yet to settle.
"We expect the total to increase," Graham said.
Speaking of the money, Volusia County Attorney Paolo Soria reminded the council that it is not free money, it will have a specific use once it is granted.
"This money represents the cost to the community of the opioid crisis," Soria said. "It can only be used for opioid reduction."
And it's all part of a plan presented by the county in December. The plan includes investments in therapy and mental health services, funding for crisis support and the introduction of preventive and intervention family services. opioid prescribing, dosing and tapering patients off opioids.
Council files agreement between county and Beacon Center
The board voted 6 to 1 to file an agreement to donate $240,000 in ARPA funds to Volusia's only certified domestic violence shelter, the Beacon Center.
The board's main concern was a $100,000 outlay on the center's budget plan, which was considered "vague" by some members. District 3 Rep. Danny Robins spoke up and said he wanted the $100,000 – which was to be disbursed in $25,000 increments over four years – to be spent on "direct" aid to victims. The $100,000 was to be used for a statewide conference on domestic violence, where the council believes the proposal ran into trouble.
The centre's director, Angie Pye, said the conference would host experts on domestic violence issues. Rather, it was an educational opportunity that raised awareness of indicators of domestic violence.
"It's so people can learn more about the challenges that survivors of domestic violence face and the challenges that the criminal justice system faces in pursuing cases," Pye told News Daytona Beach. "Interestingly, they all answered this question. They did not discuss broader plans to train and recruit these experts.
And the plan wasn't to bring in the experts just for the conference, she said, the plan was to keep them in town year-round. This could give law enforcement agencies and departments a chance to better train and equip themselves to deal with domestic violence issues. The funds could also help fund more tools and training for detectives to hold domestic abuse suspects more accountable for their actions.
The grand total of $240,000 was agreed upon at the February 15 board meeting. The center planned to use the money for its "Safe at Home" project, which aimed to monitor perpetrators' compliance and find areas for improvement.
The board said filing the grant would give the Beacon Center time to review its budget. It also gives other domestic violence shelters a fighting chance for funds. District 4 Representative Heather Post was the only dissenting voice against filing the agreement.
Volusia wants more information on Sunrail
If one thing was clear at the meeting, the county wants more say in Sunrail's move to DeLand.
At the meeting, President Jeff Brower spoke of a group from Sunrail traveling to Washington DC to ask for more money for the project. But, according to Brower, the band specifically went to just represent Orlando, not Volusia.
"I don't blame them for seeking funding. But again, we need to be part of this discussion.
Brower says it's important for Volusia to get more involved, especially if a new system is going to increase maintenance costs for the county. That's why they send a letter to the railroad commission.
In the letter, the county stresses the importance of transitioning Sunrail to local partners before the expansion to DeLand is complete. By simply expanding to a North DeLand station, Volusia's maintenance cost share went from 4.6% to 21%.
"If we grow as planned, going to Orlando airport, to I-Drive, to Universal, to Disney, it's still going to grow significantly," Brower said.
The railway commission is scheduled to meet again on Thursday 5 May.