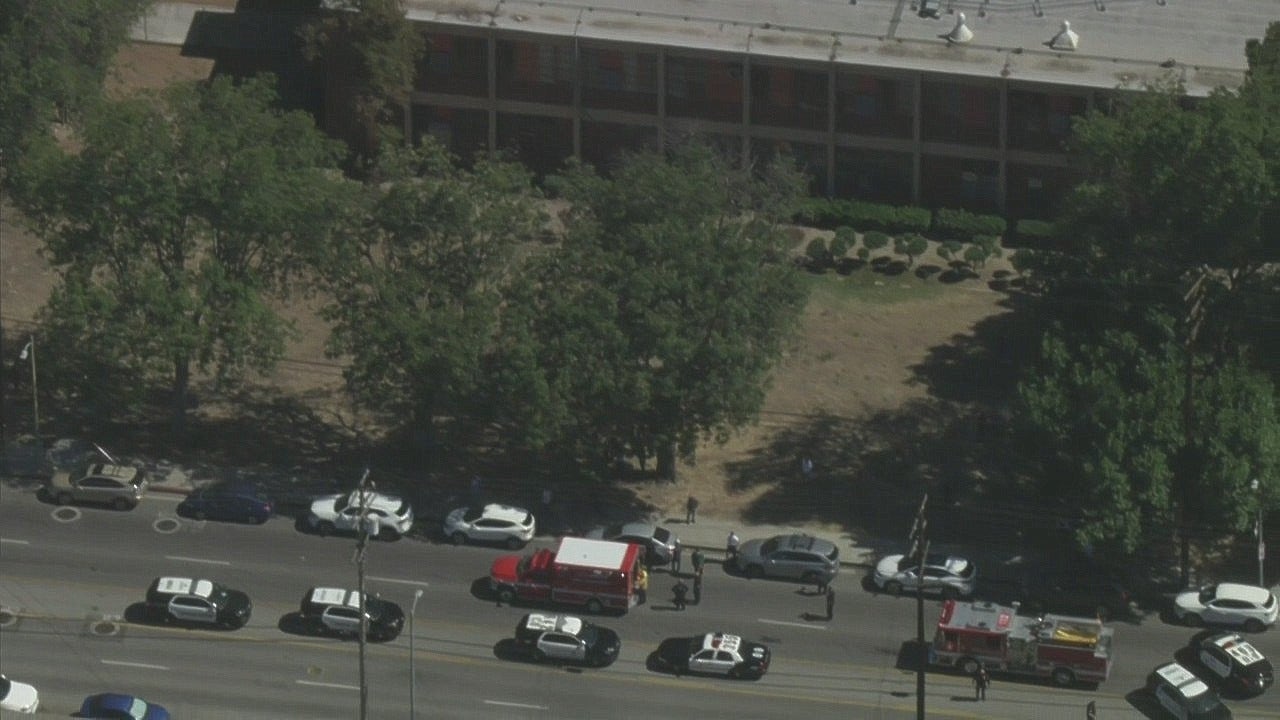 16-year-old student shot dead outside Grant High School in Van Nuys
VAN NUYS, Calif. – A 16-year-old student was rushed to hospital after being shot outside a high school in the San Fernando Valley on Wednesday afternoon.
SkyFOX was above the heavy police scene outside Grant High School in Van Nuys.
The Los Angeles Police Department said a 16-year-old boy was shot as he crossed the street in front of the school near the intersection of Oxnard Street and Coldwater Canyon shortly before 3:30 p.m. Officials told FOX 11 the victim was a high school student Grant.
The shooting prompted a lockdown at Grant High School before going into what police call a "modified dismissal" after 4 p.m. When SkyFOX was over campus at 4:35 p.m., students were seen calmly leaving the school in large groups.
As of Wednesday afternoon, no arrests have been announced in the shooting. LAPD believes the shooting may be gang-related.
The shooting came just over a week after the shooting in Uvalde, Texas, where 19 children and two teachers were shot dead by 18-year-old Salvador Ramos. Wednesday's shoot in Van Nuys is not considered an active shooter situation.
Following Wednesday's shooting, LAUSD Superintendent Alberto Carvalho and Board Chairman Kelly Gonez released the following joint statement:
"With heavy hearts, we continue to join families in mourning following the tragic events in Uvalde, Texas, and now here in Los Angeles Unified at Ulysses S. Grant Senior High School, where a student was fatally Outside school today Our student is currently in stable condition and is being treated at a nearby hospital.
It is a sad day when our children are exposed to community violence. As adults, we have a collective responsibility to ensure that we are buffers for our children by listening, protecting, connecting, modeling, and ensuring that they continue to thrive and feel safe.
The incident at Grant Senior High School is still under active investigation by local law enforcement, and we will have a team of advisors on site ready to help and support our students and employees. We also have a Student and Family Wellness Helpline available from 8 a.m. to 4:30 p.m. Monday through Friday at 213.241.3840 for those who need additional support.
Today and every day, we stand with families affected by this preventable crisis and encourage everyone to say no to gun violence. Enough is enough."